Hier een lijst van Top 2000 hits. Deze nummers heb ik het afgelopen jaar veel gespeeld. Bij tuinfeest, event, bbq, bedrijfsuitje, verjaardag.
---

Dit speel ik vaak …
Als het golft (De Dijk), Amsterdam Medley (J. Jordaan), Bad Leroy Brown (Jim Croce), Blowing in the wind (Bob Dylan), Blue suede shoes (Elvis Presley), Brabant (Guus Meeuwis), Buona sera (Louis Prima), Cha cha cha (R. v/h Groenewoud), Country roads (John Denver), Crazy little thing called love (Queen), Dancing in the dark (B. Springsteen) …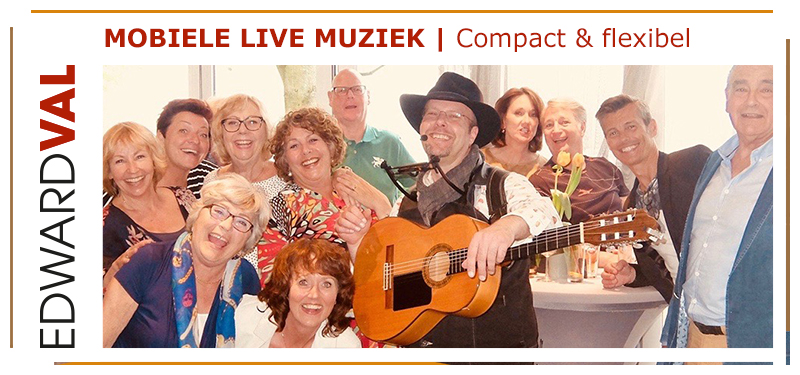 De vlieger (Andre Hazes), Faith (George Michael), Fire (Pointer Sisters), Fly me to the moon (Frank Sinatra), Folsom prison blues (Johnny Cash), Fragile (Sting), Hallelujah (Leonard Cohen), Het is een nacht (Guus Meeuwis), Het kleine café (Vader Abraham), Hotel California (The Eagles), House of the rising sun (Animals), I walk the line (Johnny Cash), I want to break free (Queen) …

It's now or never (Elvis Presley), Johnny B. Goode (Chuck Berry)King of the road (Roger Miller), Kiss (Prince), Kronenburg park (Frank Boeijen), Land van Maas en Waal (De Groot), Light my fire (The Doors), Living doll (Cliff Richard), Love me or leave me (Nina Simone), Make you feel my love (Adele), Malle Babbe (Rob de Nijs) …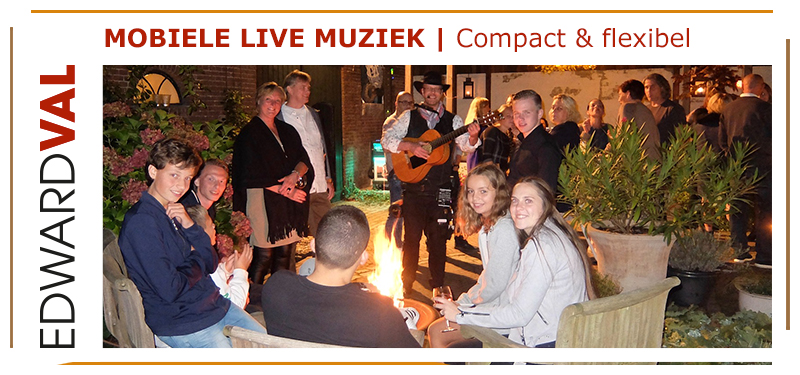 Mens, durf te leven (Ramses Shaffy), More than a woman (Bee Gees), Mrs. Robinson (Simon & Garfunkel), No woman, no cry (Bob Marley), Omdat ik zoveel van je hou (Willy Alberti), One (U2), Piano man (Billy Joel), Proud Mary (Ike & Tina Turner)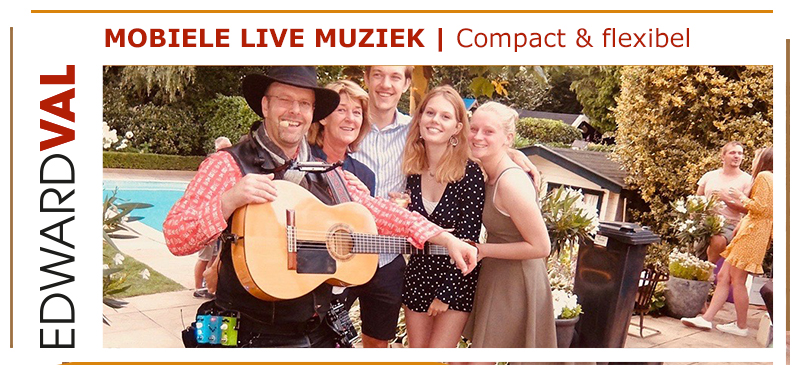 Que sera sera (Doris Day), Stiekem gedanst (Toontje Lager), The boxer (Simon & Garfunkel), The river (Bruce Springsteen), Umbrella (Rihanna), Venus (Shocking Blue), Walk of life (Dire Straits), Wild rover (The Dubliners)
Zorgsector | Senioren & dementie
Naast optredens bij bedrijfsfeest en familiefeest, speel ik ook voor zorginstellingen, woonzorgroepen (bewoners met een verstandelijke beperking, senioren, bewoners met dementie).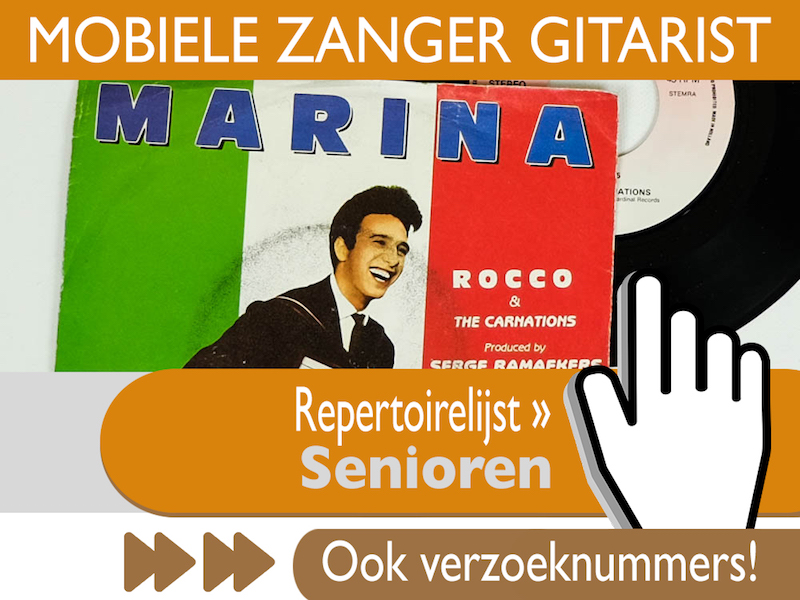 Populaire pagina's »

Mobiele zanger gitarist | Volume, klank & sfeer | Repertoire & genres | Repertoirelijst | Optredens senioren | Tips & checklist | Referenties | Video | Bijzonder | Contact