Troubadour and Toastmaster Edward Val performed his first energizer in Hilversum (The Netherlands) on April 13. The kick off was scheduled early that Saturday morning at 9.50 hour, during the Toastmasters Spring Conference 2019, Division C.
---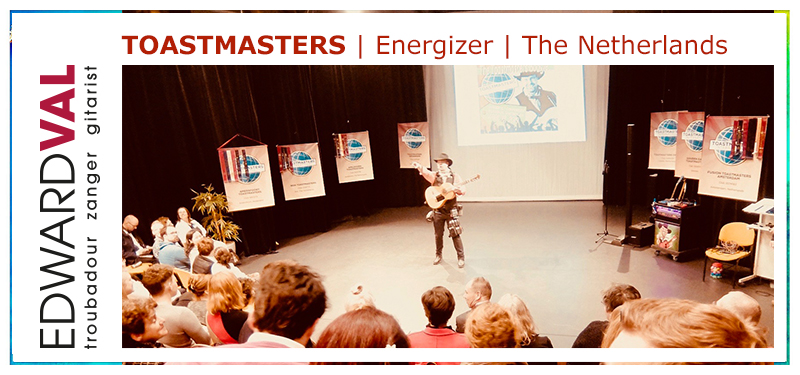 Edward: 'I am with Toastmasters Amersfoort for one year now. Only two weeks prior to the conference I was asked, by one of the committee members, to do this energizer in Hilversum. I had never done anything like an energizer before. I had no idea what I was getting myself into, but that's the Toastmasters spirit, I guess.'
VIDEO 'THE TOASTMASTERS BOOGIE'
'During the short performance I still had to do a bit of improv. It turned out to be the right approach. Very happy with that. After I wrote the lyric to the song, The Toastmasters Boogie, I rehearsed the participation part, by myself, in my living room.'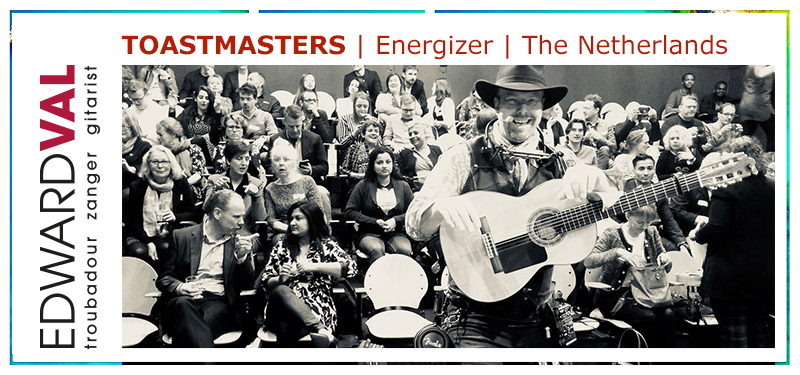 LYRIC
Next to participation and fun, I also wanted the lyric to have a bit of substance:

If you feel motivated speaking to a crowd
I tell you, that is what we are all about
We cheer for eachother, shake a lot of hands
We carry on, with honour, the art of making friends …

Would you like to captivate people you address
Get it straight, obviate boring them to death
We're all in it together, safe and sound
Boys, girls, black, white, yellow and brown …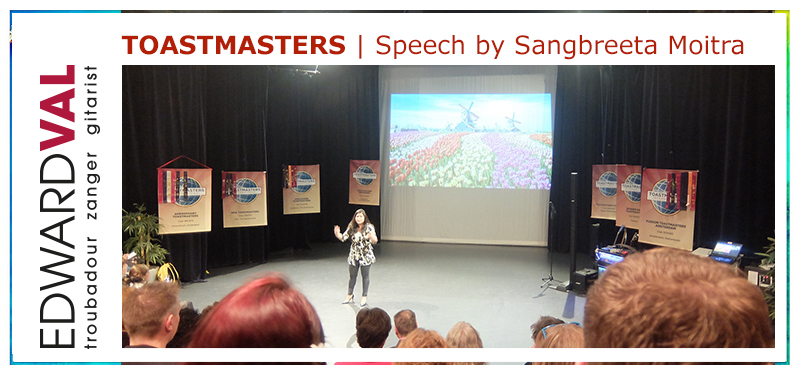 KEY NOTE SPEAKER
Right after Edward's energizer, an amazing key note speech by Sangbreeta Moitra. The conference was held at Theater Santbergen, Hilversum.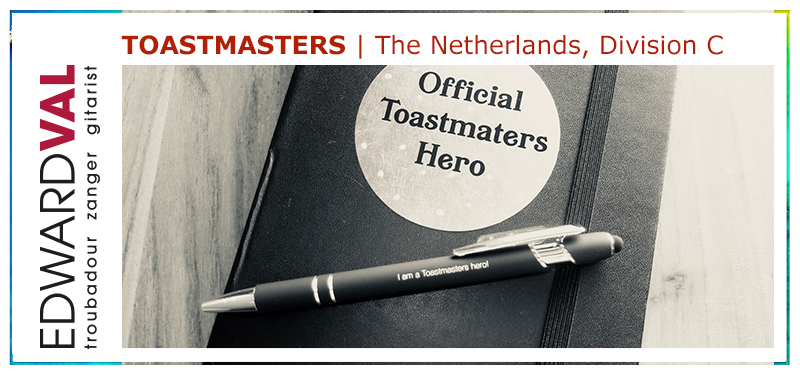 'I decided to sing and speak with a rather thick Dutch accent, to enhance the fun aspect of it. Don't think I would do that if the conference was being held outside of The Netherlands. For this occasion it worked out nicely. Because of all the enthusiasm, new Toastmasters songs are in the making.'